Come Visit with Maxi at the 2010 Plymouth Green Street Fair!!!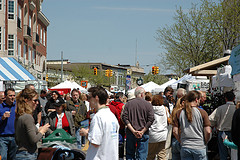 The Third Annual Green

Street Fair will return to the

streets of Downtown

Plymouth on April 30, May 1, and May 2, 2010.

Green Street Fair, Inc. was

founded to help educate and inform people of all ages about the benefits of green, organic, and eco-friendly products and services. To promote global interest and personal well-being, the Green Street Fair blends companies, artisans,

entertainers, workshops and speakers together in a

friendly and family-oriented outdoor environment. Consumers who attend the Green Street Fair will be encouraged to learn the

advantages of taking strides, large or small, towards living a healthier and greener life.


Maxi Container will have

a booth at the Green

Street Fair in Plymouth.

Come see some of our

new products consumer products like our rain barrel and composter kits, and finally put a face with a name and meet our staff.
For more information

Our

Green

Made Composter...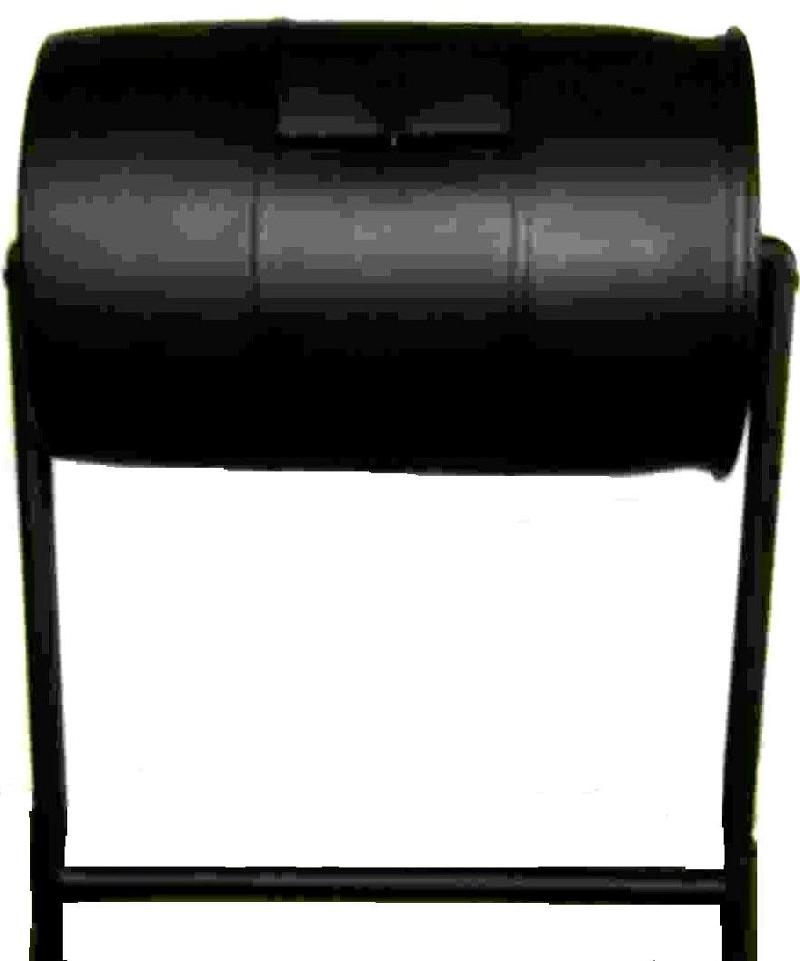 So you want to start going "Green", but are unsure of where to start? Try our recycled composter kit. The kit comes with instructions and a recycled food grade 55-gallon plastic drum. The easy to follow instructions will allow you to put your waste into use in no time.
For more information on our composter kits please call Bob at 313-891-3880 or email him at bob@maxicontainer.com
To see other comparable products please visit our website at
www.maxicontainer.com
What's New In Recycling???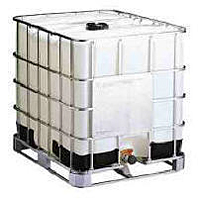 Did you know Maxi
Container, Inc. recycles not only your used plastic, steel, and fiber drums but also your used empty totes/ IBC'S as well? To find out what recycling program will be best for your company call Bob at 1-800-727-6294 or email him at
Turn your costs in recycling into

Green

profits today!!!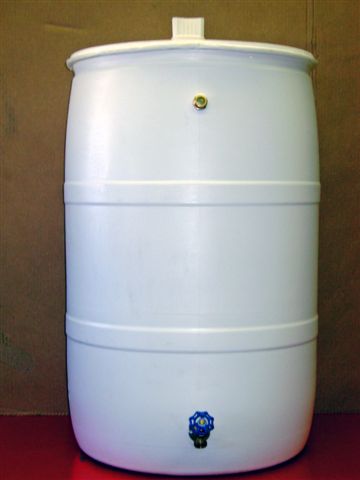 Are you worried about your large water bill for this summer? Help cut your costs and save the environment today by using a Maxi Container rain barrel kit. Our rain barrel kits include easy to follow instructions, over flow valve, flexible gutter connection, spicket, screws, glue, and a 55-gallon food grade drum. Stop by Maxi today and save the "Green".
For more information on our rain barrel kits please call Annette at 313-891-3880 or email her at annette@maxicontainer.com
To see other comparable products please visit our website at www.maxicontainer.com
Maxi Container, Inc.
Newsletter
April 2010
Hydroponic Barrel Gardening ...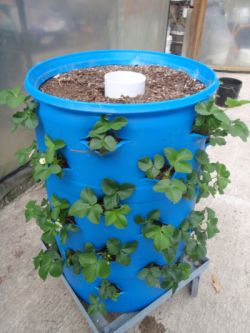 The latest craze in the green gardening market is the self-watering barrel garden. Barrel gardens are easy to make and efficient to use. A 55-gallon drum can hold up to 72 plants, allowing for more food to be harvested at a one time. This original yet basic system can be made and used any where in the world, even where climate changes are frequent. The barrel garden is so efficient you can grow food in your house. The barrel garden is great for science projects to let your kids study the process of photosynthesis. The possibilities for the kits are endless.
For more information on and to see a video on barrel gardening please call Amanda 313-891-3880 or email me at amanda@maxicontainer.com
to see other food grade products please visit or website at www.maxicontainer.com

Maxi Means The Most In Service & Quality...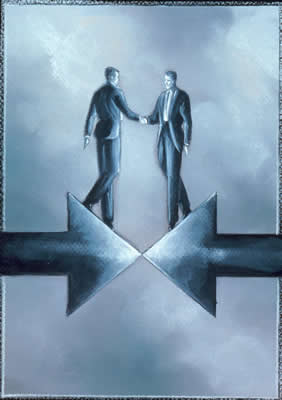 With our Mission Statement in mind, we look to you, our customers, to provide feedback on our products and services. If we use your
"Maxi Story"
in a future newsletter you will receive an exciting prize. To find out how your story could be a winner please call Amanda at 313-891-3880 or email me at
amanda@maxicontainer.com.

This months winner is Jodi Dinnan at EQ
The Environmental Quality Company.
*** Congratulations Jodi for being our winner for the month of April 2010. ***
" Maxi Container is a unique and critical supplier to EQ The Environmental Quality Company. Their customer service goes above and beyond, to satisfy our needs. I know when we call Maxi we feel confident our time sensitive schedule will be on track. Thank you Maxi Container, for being an amazing supplier."
~ Sincerely- Jodi Dinnan at EQ The Environmental Quality Company. ~
EQ The Environmental Quality Company has been in business for over fifty years and has been a leading provider of environmental management services. They use innovative technologies and services that minimize waste volumes, reduce costs and protect the environment. EQ has the flexibility to tailor their services to meet the needs of their customers and to ensure superior service. This combination of historical presence, technical innovation and flexibility has defined EQ's commitment to setting the industry standard for customer service, associate satisfaction and financial stability.
The EQ Global Commitment
Headquartered in Wayne, Michigan, EQ's comprehensive line of operations include the following environmental solutions for its customers' needs: waste treatment and disposal, waste water treatment, remediation, recycling, industrial cleaning and maintenance, transportation, total waste management, technical services and emergency response. EQ employs nearly 700 environmental professionals and technicians who work at over twenty locations in both the United States and offshore affiliates.
To find out more about EQ The Environmental Quality Company or their services please visit their website at

www.eqonline.com

or call 1-800-592-5489 and speak to a service representative today.

Parking Curbs / Speed Bumps...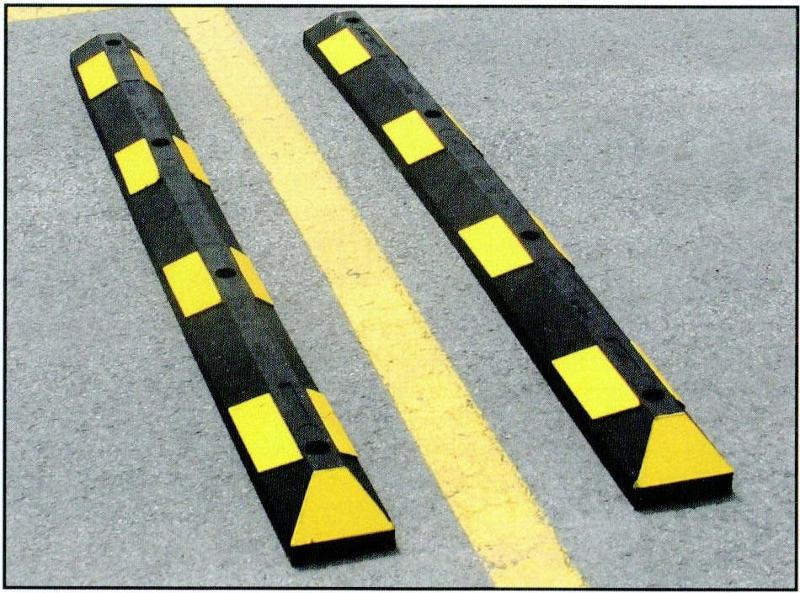 Keep going into the green with our smooth riding traffic control products that are simple to install and made from 100% recycled tires.
Park-It curbs are safer and more durable than concrete or plastic yet this 4" high rubber curb helps reduce damage to low, front end cars. One person can easily install it since it weighs only 34 lbs - almost 90% lighter than a standard concrete curb! Manufactured from 100% recycled rubber, this 6' long curb is environmentally friendly. Visibility and pedestrian safety are enhanced with molded-in reflective tape- available in yellow or white.
~ Excellent for indoor or outdoor parking.
~ Will not chip, crack, warp or fade.
~ Temporary or permanent installation.
~ Does not require heavy machinery.
~ Virtually maintenance free.
~ Available: with anchoring spikes or lag bolts and in other lengths.
Easy Rider speed bumps help make parking lots safer for pedestrians and motorists by reducing vehicle speeds to 2-5 mph. The channeled bottom facilitates drainage and cover cabling or piping. Easy Rider's flexible design conforms to the contour of virtually any road surface and is available in 4' and 6' lengths. End caps are available to enhance the appearance.
For pricing and availability please call Rick at 1-800-727-6294 or email him at rick@maxicontainer.com
To see other comparable products please visit our website at

Happy Easter!!!