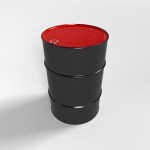 A recent article by Tom Vanderbilt in Slate called the wooden pallet "the single most important object in the global economy. He claimed that  80% of U.S commerce is carried on pallets and that wood pallets account for  over 46% of U.S. hardwood production.
While the average U. S. consumer may only know wood pallets from their local Sam's Club, COSTCO, or garden center, as a distributor of industrial packaging, we at Maxi Container, Inc. know just how important are wood pallets.  Almost all of our LTL shipments travel on wood pallets. We use wood pallets in our warehouse to help us properly stack the over 20,000 steel, plastic and fiber drums that we keep in stock. We also used old pallets to make our rain barrel stands that we sell at Green Fairs and through our mirainbarrel line of business.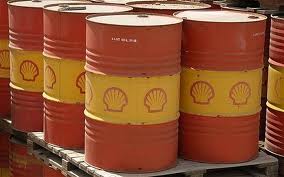 However, after 20+ years in the industrial packaging business, I want to nominate another under recognized and often overlooked Unsung Hero of Global Commerce, the 55 gallon drum.  According to industry statistics over 24 million steel drums were reconditioned in the U.S. in 2011. In addition as of 2009 another 21 million new steel drums were manufactured in the U.S. As large as these numbers are, they do not include, Europe or Asia (including the emerging markets of China and India) were millions more steel drums are made and reconditioned.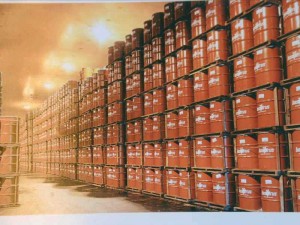 Acids, adhesives, fuels, foods, hazardous and nonhazardous waste, oils and lubricants, paints and coatings, pesticides, pharmaceuticals and solvents are just some of the many items that are routinely shipped in 55 gallon steel drums. They myriad items shipped in steel drums continues to amaze me. Almost every product I see and use, at some point, was in a steel drum. Apple, orange and other fruit juices, Vanilla Extract, motor oil, gasoline, paint, adhesives, Window Cleaner and cleaners of all types, fragrances, soybean oil, chemicals to numerous to mention, used batteries and ballasts, soap and peanut butter to just name a few. As the pictures show, for every wood pallet, there are 4 steel drums. As I often say, without the 55 gallon steel drum industrialized society would grind to a halt.