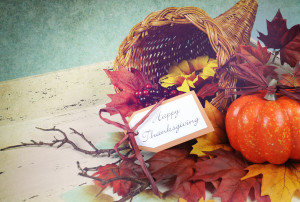 As we sit down to celebrate Thanksgiving it is customary to talk about what we are thankful about this year. The usual list is family, friends, health, etc. All of these are things for which I am extremely grateful. I have a wonderful wife to whom I have been married over 30 years. Two wonderful children and two amazing granddaughters. We have great friends, extended family and all the usual trappings.
However, one of the things for which I am most thankful is Maxi Container and the people who work hard every day to make Maxi not only one of the best container companies, but a great place to work. You see, Maxi Container is a continuation of a business started over 100 years ago by my grandfather, Charles Rubin or Haskel Tovbin as he was know for the first 13 years of his life in Russia. He came to the US at 13, by himself, to join his two brothers in Pittsburgh. They were working at a cooperage and Charlie's used to say that his first job in America was "to be an elevator". It was Charlie's job to stand on the third floor of the warehouse and pull the rope to bring the wooden barrels up from the ground for the coopers to work on.
Eventually Charlie came to Detroit and started his own Barrel Reconditioning shop, Auto City Cooperage. Charlie was one of the founding members of the National Barrel and Drum Association (NABADA) which is known today as the Reusable Industrial Packaging Association (RIPA) .
After WWII, my father, Max Rubin, started a steel drum reconditioning company called National Drum and Barrel. That company eventually bought Auto City Cooperage and lasted until 1980 when it was purchased by the City of Detroit as part of a large urban renewal project called "Poletown". Today, that land is part of the Detroit Hamtramck Cadillac Assembly Plant.
Max then started Maxi Container which we named after Max. Maxi has continued to grow and prosper. We now employ over 25 people, many of which have been which have been with us for over 20 years, and one employee who has been here over 40. I was able to work with my father for over 12 years, and have now worked with my son Joshua for over 6 years.
Our Maxi team is stronger than ever with an increased emphasis on Customer Service and a collaborative workspace. We did suffer one huge loss this year with the death of our long time Sales Manager, Bob Vannatter. Bob's joy of life, his commitment to our customer's and his infectious grin are surely missed. However, I am thankful that I had the chance to know and work with him for over 20 years.
So I guess it comes down to people, the people who make Maxi Container the place it is today. Our office staff, sales staff, warehouse staff and drivers. While too many to name them all, Josh, Annette, Michelle, Melissa, Horace, Shawn, Earl, Joe, Carl and many more, keep this a fun and exciting place to work every day.
Again, it's our people and the people who make up our customers and friends that make this all worthwhile. I am thankful for you and for them.
Have a great Holiday.